Picture day on Sept. 20th. Please bring your SMILE.

Federal law states that students and staff members are required to wear masks while on a bus/van. At school, masks are still recommended and not required. For updates, please visit the school webpage.

There are no 1/2 kinder classes from 9/8-9/10. Classes will resume on 9/13.

There is no 1/2 Day Kindergarten class for Sept. 7th and 8th.

Starting on 9/7, IN-TOWN students who are in after-school programs will have to walk home at 5:00 pm. This is due to a lack of bus drivers. We apologize for this inconvenience.

St. Regis School is starting the 2021-22 school year by recommending masks for staff and students. We will continue to social distance and sanitize to the best of our abilities. We still want parents to keep their students home if they are exhibiting any flu/cold-like symptoms. If students are showing these symptoms at school, they will be asked to go home until the symptoms subside. Covid safety procedures will be evaluated on a weekly basis. If the decision is made to require masks, communication will be released on this feed by Sunday evening for the upcoming week. If there are no updates posted on this feed, then masks will remain recommended. If you have any questions, please contact the school at 649-2311.

Board meeting on 8/18 @ 5:30 pm to discuss possible 4-Day School week.

Board Meeting on 8/10 at 5:30 pm to discuss Covid 19 procedures and Superintendent search.

Summer school starts on 6/7 and ends on 6/30 from 9-1 pm. No school on Fridays. Check out the "News" section of the website for bus route times and locations.

Graduation ceremony on 5/23 @ 2 pm has been moved from the football field to the gym. Masks and social distancing are recommended.


5/13 is the last day for all after-school programs. No Achieve. No Elem. afterschool programs. No late bus.

On May 7 at 12:30 pm, the St. Regis Drama Club will put on a performance of Goldilocks on Trial for the elementary school students. Students in Drama Club are allowed to invite up to 4 family members to the performance. The performance will take place in the school gymnasium, and masks must be worn inside the building. We hope to see you there!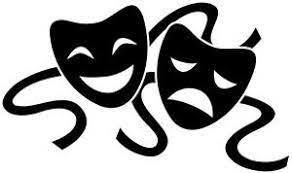 ACT Aspire Testing for 9th grade and SBAC Testing for grades 3-8 will begin Monday, May 3rd and continue through May 17th.

Early Childhood Screening from 9:30-11:00 on May 17th. Ages 0-5. To make an appointment, please call 4068273007 or email
clerk@cmcoop.org

Extra/Co-Curricular Awards Night on May 26th. Junior High (Grades 5-8) Starts at 5pm High School (Grades 8-12) Starts at 6pm

Prom will take place on May 8th from 8-11 pm. Tickets are $10 for the individual and $15 for a couple. For more information, please speak to Mr. Durovey or Mr. Cheesman.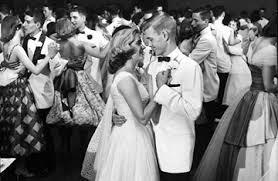 We exceeded our 5 snow days. As a result, students will have to make up a day of school on April 16th.

We exceeded our 5 snow days. As a result, students will have to make up a day of school on April 16th.

No Jr. High Track Practice on 3/26.  Optional track practice on 3/29-3/31 from 1-2 pm.

Early out on 3/26 at 1 pm.