Mineral County Rec Club Ski bus starts Jan. 16th! Code of Conduct and Rules Link:
https://drive.google.com/file/d/1r3lBnrZStZMsaMf0skfupviJM5WauNbI/view?usp=sharing
Waiver Link:
https://drive.google.com/file/d/1dnMzfxKQzS4X-W8X_nlV-xvW2uo442HX/view?usp=sharing
Link to Sign-up:
https://forms.gle/1dqZ3Ufxs8WDFU4cA
Participants must be in 5th grade or higher to ride without a guardian. All equipment and lift tickets are the participant's responsibility. The cost of the bus for a round-trip is $3.00 to be paid before boarding. SKI BUS SIGN UP for January 16th-
https://forms.gle/yQkmgLJqWkxG2C31A
Alberton participants are welcome to sign up but meet the bus in Superior. The bus will leave the Superior High School Bus Barn at 8:30. If participants need to be picked up in St. Regis (Indicated on the sign-up form), the bus will pull into the parking area, near the entrance to the dog park, at approximately 8:45 am. On the return, participants are expected to be on the ski bus at 4:00 pm Mountain Time. Please see the rules and code of conduct for more information. Waivers and Code of Conduct are available here, can be requested at
mineralcountyrecclub@gmail.com
, or picked up from Superior Schools. Waivers must be on file for each participant. A big thank you goes out to all the people in the past who kept this program going and understood the importance of a ski bus. Please work with us as we get this program re-started. There might be a few things missed, but we are working hard to build a strong program that will benefit all of Mineral County. If you want to volunteer or know more, please send a direct message to the group.

No West End Bus, no Hwy 135 or Sloway bus due to extreme road conditions.

Late start today. Icy roads. School starts at 10 am.

School cancelled 1/7. Stay warm and safe!!

No Late Bus today. After school programs for students who are picked up by parents or walk home.

School cancelled today, 12/14, due to no power.

Jenn Pruitt was chosen as employee of the month. Jenn has a true servant's heart and is always willing to help whomever and whenever it is needed. Jenn is huge asset to our school and community. This award is much deserved and a huge THANK YOU to Jenn!!!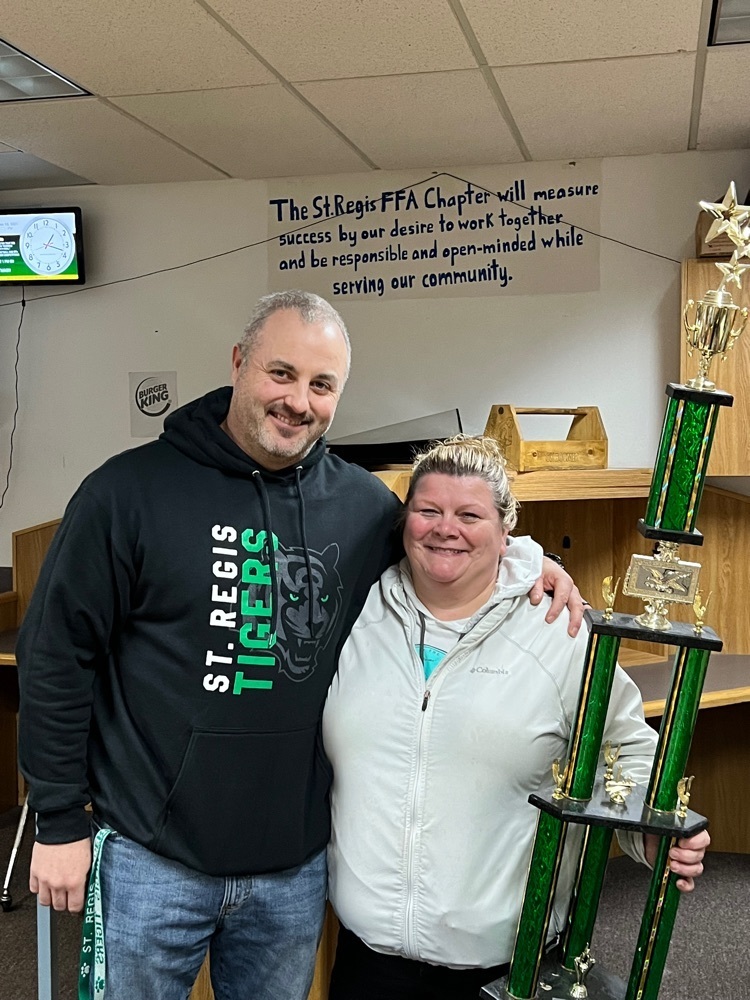 We are looking for a volunteer to run our Spelling Bee this year. It would consist of one evening from 6-8 pm (contest) and practices during the week. If you are interested in helping mold the minds of our youth (3-8), please contact school administration at 406-649-2311.

Basketball Game Patrons- Please use the HS end of the building (by the gym) when entering for todays basketball game (not the elementary end). We do not want to disturb the Elementary students. Feel free to park by the weight room and enter next to gym/counseling office. Thank you.

Elementary Christmas concert on 12/1 at 2:30, followed by a Used Book Sale in the Library from 3ish to 5 pm.

2 hr delay for school start time in Regis due to road conditions and accidents. 10 am school start time

Due to extended power outages, school has been cancelled on 11/16.

Picture Retakes on Nov. 11th. Forms can be picked up in the office.

There is no Clubhouse, Think Tank, or Achieve on Wednesday, October 20th.


Picture day is on October 19th from 8 am-12 pm. If you already purchased pictures online for the Sept. 20th picture day, LIFETOUCH will roll over your package to the Oct. 19th picture day. If you didn't pay online, you will have to complete a new picture day form. If you have any questions, please contact Lifetouch at (801) 676-0316 .

Half day Kinder classes are cancelled for the week. Class will resume on 9/27.

The JH Volleyball games on 9/18 have been cancelled.


1/2 Day Kinder classes have been cancelled from 9/15-9/16. Classes will resume on 9/20.